Real Racing 3 receives open-air cars and improved customization options thanks to an update
6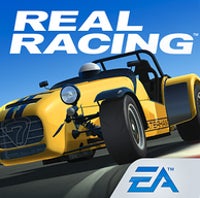 Gentlemen, fasten your seat belts, start your engines! One of the best racing games for mobile devices out there, Real Racing 3, just got updated with a plenitude of new features and content on both iOS and Android. Of course, it's a racing game, so you'd expect the latest update to come with a number of new vehicles and you'd be right.
The new additions to your garage are rather exotic and curious – see, they are not some regular gas-guzzlers, but the so-called "open wheelers". These are extremely light and rather powerful race vehicles, which resemble go-karts on steroids. Thanks to the update, players of Real Racing 3 get to drive a Caterham Seven 620R, KTM X-Bow R, Ariel Atom 3.5, and an Ariel Atom V8. In addition, the Porsche 911 RSR (2014) and the Hyundai Veloster Turbo are now available for you to smoke the competition, as well.
Furthermore, customization enthusiasts will be more than glad to know that the car customization feature of the game has been further-improved with a lot of options, most notably a set of new vinyls and paint jobs. Players can also head to the garage of their in-game friends and see their car collections.
But that's not all - Electronic Arts, the developer behind Real Racing 3, also added a special event, which might win you a trip to Italy! Yes, you got that right, if you win the Hyundai Veloster Turbo Time Trial you might find yourself on your way to the Boot.
Download: Real Racing 3 (
Android
|
iOS
)
Real Racing 3 screenshots