How and where to watch the Razer keynote livestream (Razer phone incoming?)
5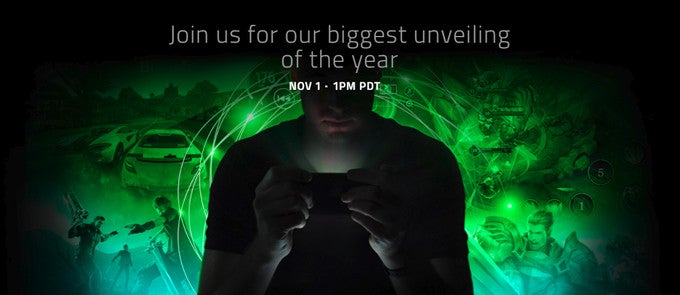 We don't know how you feel about it, guys, but we are always excited when a new company enters the smartphone scene. Today, the latest to join would be gaming accessory maker Razer, judging by the leaks and teasers that have appeared so far.
What is Razer going to announce exactly? Well, we are not entirely sure at this time, but rumors are pointing at a new smartphone – one made for gaming enthusiasts, as one familiar with the brand's identity and background would expect. In other words, we're expecting one beast of a phone to be unveiled during Razer's keynote: one with a top-notch processor, one with tons of RAM and storage, one bearing perks that the gaming community would appreciate. And by "perks" we mean more than just flashing RGB lights.
Razer's gaming phone is expected to make an appearance in just a few minutes during an official keynote. The event begins in just a few minutes, so quickly grab a bag of popcorn and tune in to the livestream below to see what Razer's biggest unveiling of the year will bring.