Radio Shack takes the wrapping off its no-contract service plans and makes it official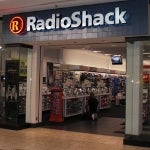 Can you remember the old days when Radio Shack sold mostly transistors, batteries, CB's and Short-Wave radios? Now, the nationwide electronics retailer not only sells smartphones but can even offer you its own no-contract wireless plans. The plans had
leaked out a few days ago, but it's now official
. For $50 a month, smartphone users get unlimited talk and text with 1 whole GB of data to use each month before getting throttled. If you need more data (and unless you're catatonic, you will), throw in an additional $10 a month and the
cap rises to 2.5GB of data per month
. All smartphone plans come with Muve Music which is Leap's music service. This is the first time that Leap has offered the service to a third party mobile operator.
Phones that you buy from Radio Shack under their new service will come with a free 8GB microSD card with which you can store 6,000 songs. The first phone to be offered under the new plans is the
Huawei Mercury Ice
which will cost $150 off-contract. If that name sounds familiar, its because we told you
all about the redesigned handset
last week.
And by the way, Radio Shack's no-contract plans
even welcomes feature phones
. You can buy 300 anytime minutes for $25 or go up to 1,000 anytime minutes for $35, which includes unlimited 1X web service and unlimited talk, text and picture messaging. Radio Shack is offering for featurephone subscribers, the
Huawei Pillar
for $40. The device offers a physical QWERTY and a camera. Two more models are to be announced by the end of the month.
source:
AndroidGuys