Race to the bottom: Windows phones and tablets to reach a sub-$200 price point this year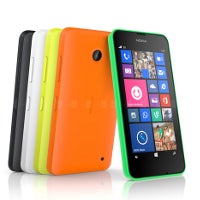 Microsoft's VP for OEM partners Nick Parker went out at the Computex expo, and said something that is music to every geek's ears - prices will be falling. This goes both for 7-10" tablets with Microsoft's operating system, and for Windows Phones.
"
We'll reach price points that are very industry competitive for 7, 8, 10-inch devices. They will really surprise you. Last year, we were in the 3s, 4s, 500 dollars. This year, we'll be 1s, 2s, 3s
," he said, during an interview after his Computex keynote. As for Windows Phones - some models will be selling below $200 this year, without any carrier subsidies.
Microsoft is on a mobile market share crusade for the remnants of the market that aren't split between Android and iOS, and trying to woo newcomers would require drastic measures. After acquiring Nokia, it also has way more freedom to decide on pricing points for future Windows Phone handsets, so it will be interesting to follow what's cooking in Microsoft's mobile strategy this year.