RIM's hardware department could be losing money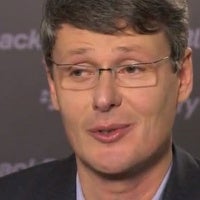 RIM is going down quickly and the
latest financials
made it obvious even for the most loyal 'Berry fans. Adding salt to the wound, a bunch of top level
executives started leaving the company
, and to make matters even worse now, the Canadian company's latest regulatory filing, reveals that
RIM's hardware department is probably losing money
.
For RIM's fiscal year ending February 2012 gross margins slumped to 20%, down from 36% on a GAAP basis. Jefferies analyst Peter Misek theorizes that after accounting for operating costs and inventory charges, this results in a loss.
According to the analyst, RIM's hardware department is in the red: -8% on a GAAP basis, -3% on a non-GAAP basis, or -4% on an adjusted non-GAAP basis.
The last number should be closest to reality as it factors in the $752 million that RIM took in inventory write-offs.
RIM is probably eagerly counting the days until the BlackBerry 10 savior, the company's last hope, comes, but that's only expected to happen in late 2012. Tightening the belts and counting on the
loyalty of institutions like the US government
seems to be what has to somehow get the company through.