RIM's QNX powered Superphones could be delayed until late next year
7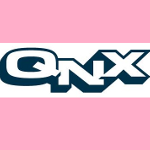 A report from an analyst suggests that the BlackBerry 7 OS devices
introduced yesterday by RIM
might have to hold the fort down a little longer than originally thought. A line of BlackBerry Superphones powered by RIM's QNX OS will be
delayed until late next year
, according to the report. While the initial response for the new line of 'Berry handsets has been mostly positive, the
specs on the phones will once again start to look dated
when Apple introduces the new iPhone 5 as soon as next month, and newer high-end Android models appear with faster processors and higher resolution screens.
Peter Misek, an analyst with Jefferies and Co. is the analyst who is telling clients to expect the RIM Superphones to be launched late next year. A few weeks ago, we
reported
that RIM had stopped development on a new tablet in order to develop these models which are said to offer a 4.3 inch display, the same size that current Android high-end models are equipped with. The largest screen on a BlackBerry is the 3.7 inch WVGA display on the new all touchscreen BlackBerry Torch 9850/9860. One interesting note is that the RIM Superphones are expected to have a 1.2GHz single-core processor under the hood as the company
considers dual-core chips to be battery-killers
. Considering that Android models are already available with dual-core chips, this could be a bad move on RIM's part and there still is plenty of time for them to make a change.
Misek added in his report that the BlackBerry PlayBook's ability to port over Android apps
will now start in late fall
, later than expected, as resources are being "diverted" to the new BlackBerry 7 OS phones from potential QNX devices. The new phones include the BlackBerry Bold 9900/9930, the BlackBerry Torch 2 9810 and the BlackBerry Torch 9850/9860. The new OS offers a browser that is 40% faster than the one on the previous OS, has smoother navigation and voice-activated universal search. These are all features that RIM needs to compete with iOS and Android, both of which already have a fast browser, smooth as butter navigation and voice-activated universal search.
RIM was hoping to
staunch the erosion in its market share
by launching the new BlackBerry 7 OS models. Recent data from Nielsen shows BlackBerry with a 20% share of the U.S. smartphone market, trailing Android with 39% and Apple with 28%.
source:
eWeek