RIM's BlackBerry Bold 9900 and 9930 are now official
47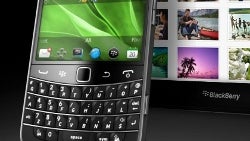 RIM's BlackBerry Bold 9900 and 9930 arethe announcement many 'Berry fans have been waiting for – apowerful touchscreen candybar with the signature keyboard by RIM andan all-new BlackBerry 7 OS. Featuring a 1.2GHz Snapdragon processorand a 2.8-inch "Liquid Graphics" VGA screen with a resolution of 640 x 480 pixels, theperformance of the handsets should be excellent.While we're yet to decipher the Liquid Graphics part, it seems that it's the high-pixel density (287dpi) and expected framerates of around 60fps for graphical apps and games that justify the name.

Both models run the newest BB OS 7, butthe BlackBerry Bold 9900 (AT&T, T-Mobile) comes with HSPA+ 4G (supporting 14.4Mbps onthe downlink) on board, while the Bold 9930 (Verizon/Sprint) is a global device comingwith quad-band GSM and dual-band CDMA to support virtually everynetwork out there.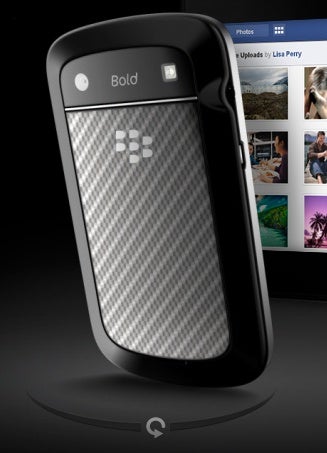 But most importantly, the new additions to the Bold lineup come with animproved QWERTY keyboard feeding on your texting addiction. Thenew handsets are very
slim at just 10.5mm
, easily becoming the thinnest byRIM so far, and
look traditionally well-made
with a brushed stainless steel frame and a high-gloss glass-weave back. In terms of functionality, RIM has added an NFC chip, that could be used for mobile payments, as well as support for Augmented Reality applications.
The handsets also feature a5-megapixel flash-equipped camera capable of 720p HD recording and 8GB of internal storage. If all that sounds alluring, you won't be disappointed with the release date. While a specific date wasn't pointed out, the new BlackBerry Bold 9900 and 9930's release date should be sometime "this summer."

"The new BlackBerry Bold smartphonesand BlackBerry 7 OS are inspired by millions of customers around theworld who want the ultimate combination of performance, functionalityand style," RIM co-CEO Mike Lazaridis said. A nice start to BlackBerry World inOrlando, but is this the next-generation of 'Berries you personally have beenwaiting for? Let us know your thoughts in the comments below.


source: RIM