RIM's Balsillie and Lazaridis get $12 million for quitting co-CEO post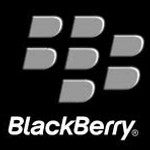 Former RIM co-CEO's Jim Balsillie and Mike Lazaridis were the subject of a document filed by RIM on Thursday. The document details how the pair will be receiving $12 million as they leave the co-CEO post for the company that they took to the top of the industry a few short years ago. With a stock price that rose to around $140, RIM's BlackBerry handsets could be found in the pockets of pinstriped businessmen throughout North America who were addicted to the push email notification system found on the handsets.
The future of RIM is now tied up in the new BlackBerry 10 operating system. We have seen a few different names bandied about as the first BlackBerry OS 10 phone with the latest name being the BlackBerry Colt 2. Last month,
RIM released some videos showing some of the functionality of the new OS
, and handed out a large number of
BlackBerry Alpha Developer Phones loaded with BlackBerry 10 OS
. The idea is to get developers to start writing apps for the new operating system well before the first handset is released.
both Balsillie and Lazaridis resigned as co-CEO in January, replaced by Thorsten Heins
. Jim Balsillie, who now has
absolutely nothing to do with the company
, is receiving $7.9 million. Mike Lazaridis remains co-Chairman of the Board with some responsibilities for innovation; he has his own office, a company car, a driver and his take will be $3.9 million. As a comparison, new CEO Heins is set to receive $10.2 million for 2012. RIM's filing also says that Spanish telecom executive Antonio Viana-Baptista is pulling an LBJ (no, not LeBron James) and is not standing for reelection as a director. He is being replaced as a candidate for the board by former Goldman Sachs managing director Timothy Dattels, who has experience investing in Asian markets.
Also noted in the filing is that Karima Bawa,
who recently resigned as RIM's Chief Legal Officer
will receive a lump sum payout
consisting of two years pay for "reasonable ongoing cooperation" with the company
as it searches for her replacement. Considering that she made $2,614,800 for fiscal 2012, Ms. Bawa will receive approximately $5.2 million for doing nothing more than helping RIM find someone to fill her seat. Is it us or is RIM throwing a lot of money at people who are leaving the company?
To show how poorly the stock has done, the filing says that a $100 investment in RIM on the Toronto Stock Exchange on March 3rd 2007 was worth $25.49 exactly five years later.
source:
TheGlobeandMail
via
Crackberry