RIM updates BlackBerry PlayBook OS v2.1, featuring improved Android app support
10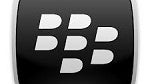 After a lengthy beta period, OS 2.1 for the PlayBook is now available. Back in July, we passed along
the expected change log to the QNX based OS
and it is the first major update to the software since February.
Improvements have been made in three major areas, BlackBerry Bridge, email and PIM and improved Android app support.
Updated BlackBerry Bridge: Now you can view, respond and compose new SMS messages on their BlackBerry PlayBook Tablet when connected to a BlackBerry smartphone over Bluetooth®. You'll also enjoy increased performance and speed of other BlackBerry Bridge functions as well. So you can do more, more efficiently. Txt away, my friends.


Email and PIM Enhancements: You've asked for it and we've delivered portrait support for email, calendar and contacts, giving you the option to use your tablet in either orientation to message. This will definitely come in handy for those of you who enjoy thumb typing in portrait mode like I do.



Improved Android Application Support: Includes Multi-Window Applications, Camera Support and In-App Payments. We all love a richer app experience, and with the improvements to the Android runtime, that's just what you'll get. Running the applications in separate windows allows you to multi-task between Android apps easier, and in-app payments will make it easier for you to enhance your app content. Game on!
-The Official BlackBerry Blog
These are improvements that everyone will like. Running multiple Android apps on separate screens leverages the ease of multitasking with the PlayBook's OS, and in-app payments is a great addition.
For the business users, improvements have been made to enhance security and streamline employee sign-up for Mobile Fusion. Administrators can now implement new IT policies which will help them better manage the devices on their networks and full device encryption is now possible as well.
This release is for the Wi-Fi only PlayBook. The 4G versions are pending carrier approval.
sources:
Inside BlackBerry
and
Inside BlackBerry for Business