RIM unleashes the BlackBerry Travel application
4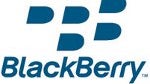 Research In Motion just unleashed one of their so-called super applications into the wild, this one being called BlackBerry Travel which will be your wingman when it comes to booking flights, hotel stays etc. from within the app itself.
RIM stated that they would be announcing super apps this year at the Mobile World Congress. This is probably just the first of a few to come. The Travel application can also remind you of any upcoming trips that you have on your agenda. The app does this by checking your e-mails and your LinkedIn profile automatically.
Here are all the features that make BlackBerry Travel a super application:
-The ability to view/create/edit current & future itinerary items including flight, hotel and car rental.
-Automatic trip scanning will recognize the itineraries emailed to you and add them to the BlackBerry Travel application.
-Receive push notifications and alerts for your itineraries, such as flight reminders, flight/gate/terminal changes, flight cancellations and delays.
-Search and book hotels based on your scheduled destination or future locations, ranked by location, price, and quality.
-Search flight schedules by city, airport, and date.
-Search for local POIs such as dining, shopping and nightlife with map views, click-to-call and click-for-reviews.
-Update your LinkedIn status with your new location, share trip details with your contacts or search for contacts traveling to the same location.
-Track flights, check the current weather or use the currency converter in preparation for your upcoming trip.
So there you have it; BlackBerry Travel. Tell us what you think in the comments below.
source:
BlackBerryOS.com