RIM to take a little from Android and Windows Phone for the contacts list in BlackBerry 10
49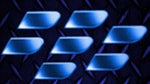 Although BlackBerry 10 is going to be RIM's cutting edge OS, information revealed by RIM last week shows that the Canadian based manufacturer will be borrowing a concept for a unified contacts listing that was used on Android as early as 2009 and is also used by Windows Phone. Contacts in BlackBerry 10 will not only have their name, phone number and email address listed, users will also be able to
read the individual's latest tweets, Facebook status and more
. Enterprise based information will also be displayed such as the user's next meeting with the contact.
"BlackBerry has always had this heritage of productivity ... We are just going to make it better yet again, when we launch BB10."-T.A. McCann, RIM
A unified contacts list was available as far back as 2009 when Android 2.0 debuted on the Motorola DROID. Over time, Google made the contacts list experience better and better which is something that RIM's T.A. McCann is looking to do. McCann is in charge of developing the contacts listings and BBM in BlackBerry 10 and he is aiming to continue BlackBerry's heritage of productivity.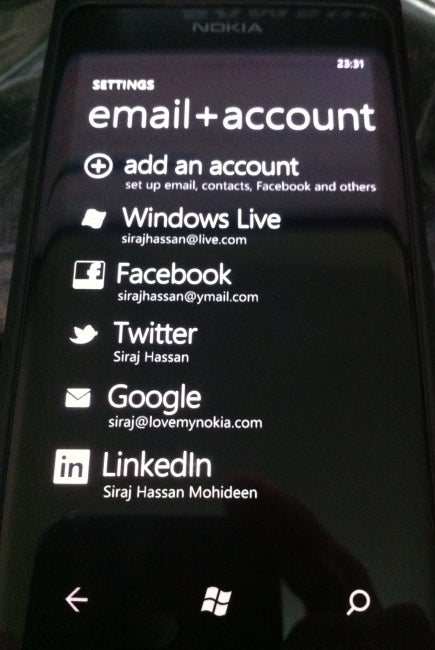 People Hub on Windows Phone
Besides Android, Windows Phone's People Hub has a
similar expanded contacts listing
. When you open up a contact in the People Hub, you see the contact's latest Facebook posts and recent pictures. Windows Phone 8, due out before the end of the year,
should improve on this method of saving information on your friends and business contacts
. RIM needs to do more than just copy features from Android and Windows Phone as there needs to be innovation to take the unified contacts page one step ahead of the competition. At this stage in BlackBerry's battle for survival, merely copying the competition may not be enough for fans who have constantly watched new BlackBerry models fall just short of being able to compete with the Apple iPhone and Android models.
RIM's McCann says that the contacts page on BlackBerry 10 will include show all contact info, status updates and meetings in one place along with Facebook status information and the latest tweets sent out by the contact. He also says that many of the changes are already available on the latest OS build for the BlackBerry PlayBook tablet, which uses the QNX OS that BlackBerry 10 is based on.
source:
Reuters
via
InformationWeek
Recommended Stories