RIM co-CEO Mike Lazaridis apologizes for the outage, can't say when RIM will fix this
31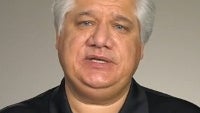 UPDATE:
And just like that all BlackBerry services have been restored, Mike Lazaridis confirmed now. The backlog of messages after the three-day outage has been cleared as well.
Some of you have noticed that across various parts of the world
BlackBerry services have been down
in the last couple of days. RIM has officially acknowledged the issue and now co-CEO Mike Lazaridis has even recorded an apologetic video saying that the company hasn't lived up to expectations. But RIM will try its best in the future, Lazaridis promised.
"Since launching BlackBerry in 1999, it's been my goal to provide reliable real-time [communications] around the world,"
Mike Lazaridis said.
"We did not deliver on that goal this week, not even this close."
The apology though didn't bring any certainty about when is the service going to fully recover.
"I apologize for the service outages this week. We've let many of you down. But let me assure you that we're working around the clock to fix this. You expect better from us, and I expect better from us,"
Lazaridis added.
It all began on Monday
with a failure in RIM's European center in England. Then the company purposefully slowed down traffic to deliver the backlog of messages that had formed. Users in Canada and Europe reported about hours of delay for receiving emails and messages.
In Wednesday the
situation started to get out of control
affecting RIM's biggest corporate customers in North America and then spreading to Asia. Today, the issue has started to resolve slowly in North America, but we're yet to see it completely fixed.
At the same time, it's unclear what
damages this has caused
to the Canadian phone maker. There was no worse time for this to happen as RIM is undergoing a hard transition to its upcoming QNX-based mobile OS. At the same time, carriers in different countries have issued statements that they will reimburse users with a couple of days of free usage.
Has the BlackBerry service outage
affected you?
Feel free to share your experiences in the comments below.
source: RIM