RIAA upset over music apps in the Android Market
14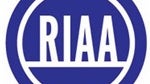 It turns out that "open" is not a buzz-word that the Recording Industry Association of America is fond of. With the clock ticking down until the presumptive announcement of the
Google Music Store
, RIAA has taken their complaints public about how Google polices apps in the Android Market. Not surprisingly RIAA is most concerned with apps that can download copyrighted MP3s onto users' phones without paying for them.
RIAA acknowledges that Google has taken down apps at their request in the past, but feels that Google is slow to act, and that similar knock-off apps often pop back up in the market shortly afterward. At issue currently is an app named MP3 Music Download Pro. The app lets users search for lyrics and MP3s, download, and organize them on their phones.
RIAA says it requested that this app be taken down in August, but to date Google has not removed it. According to sources, Google has not removed MP3 Music Download Pro because it can be used for finding and downloading legal files as well.
What impact will this have on negotiations with the Music Labels? It's not clear, as making legal music move easily available for purchase is one way to combat illegal downloads. It's also not clear that there is any legal requirement for Google to remove an app when it has a valid legal purpose. Still, Google and other search companies have long been viewed with suspicion by owners of intellectual property, and this latest ruckus probably isn't doing much to ease their concerns.
source:
PC Magazine
via
Android Authority