Qualcomm says the LG G3 is a smartphone "that wants to get to know you"
26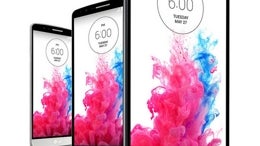 From time to time, Qualcomm presents (on its official blog) some of the newest smartphones that are built using its SoCs. Today, the company presented the Snapdragon 801-powered
G3
- which, as we're sure you already know, was
officially announced by LG
not many hours ago.
In Qualcomm's view, the G3 is a "flagship phone that wants to get to know you", and its "true strength" lies not in its Quad HD display - which is a rare feature among today's smartphones - but in its "array of behavior tracking software." As we already told you, the G3 comes with various new software novelties, like Smart Notice (which, in LG's words, is "like a personal assistant"), Smart Keyboard, and Smart Security.
Of course, Qualcomm couldn't overlook the G3's 13MP rear camera with Laser Autofocus, and neither its smart 2.1MP front-facing camera that lets you take selfies using gesture controls. In the end, Qualcomm says that "the combination of the G3's processing power and camera features, alongside its behavior monitoring capabilities, makes it an interesting competitor in a competitive flagship smartphone segment."
While the G3 will be available in LG's home country (South Korea) starting tomorrow, May 28, the rest of the world has to wait until June, or even July, before being able to buy the handset. While you're waiting, here's
everything you need to know about the G3
. And don't forget to check out our
LG G3 hands-on here
.
source:
Qualcomm