Qualcomm says Apple's 64 bit A7 processor not a gimmick after all
72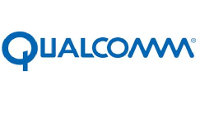 Last week we told you how
silicon slinger Qualcomm said that the 64-bit Apple A7 processor was a gimmick
. Noting how the 64-bit architecture would only benefit those devices sporting 4GB of RAM or more (the
Apple iPhone 5s
makes do with 1GB of RAM), Qualcomm's Senvior VP and Chief Marketing Officer Anand Chandrasekher said that the 64-bit chip added
nothing to the iPhone consumer's experience
. At the time, the executive said that Qualcomm would probably end up building a 64 bit chip anyway, since their customers were asking for it.
Now, Qualcomm has apparently reversed its position on the whole affair. On Tuesday, Qualcomm released a statement that said, "
The comments made by Anand Chandrasekher, Qualcomm CMO, about 64-bit computing were inaccurate
." A number of additional statements released by Qualcomm seem to indicate that the company will be producing its own 64-bit chips. As they say, if you can't beat 'em, join 'em.
"The mobile hardware and software ecosystem is already moving in the direction of 64-bit. The evolution to 64-bit brings desktop class capabilities and user experiences to mobile, as well as enabling mobile processors and software to run new classes of computing devices."
-Qualcomm
source:
TechRadar
Recommended Stories