Qualcomm reveals that a Microsoft Lumia, Sony and Motorola flagships with Snapdragon 810 are on the way
20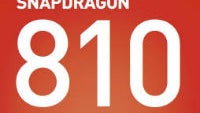 Qualcomm just patted itself on the back yesterday with a press release detailing the Snapdragon 810 chipset adoption in 2015. The presser says that the chip maker's most advanced retail silicon will be in "premium tier" products that are scheduled to launch very soon.
The press release is basically a singing praise from all the companies that have employed Snapdragon 810 in their devices, or, more interestingly, plan to involve it in their future gear. The first two, LG and Xiaomi, we already know, as the
G Flex 2
, which was the first phone announced with 810, is already on sale in Korea. The
Mi Note
launch is also imminent, but the next three companies come to confirm for the first time semi-officially that they will be having the sweet chipset in their flagships. Here's what Motorola has to say about it:
"
Motorola Mobility and Qualcomm have a long history of cooperating to create amazing mobile experiences
," said Rick Osterloh, president, Motorola Mobility. "T
he Snapdragon 810 processor will enable us to push the boundaries even further so we can continue delighting our customers with devices that give them new choices.
"
Oppo is prepping a flagship product with the renowned silicon too, it seems, according to its VP Sky Li: "
OPPO is committed to delivering to our users the most delightful electronic experience, that is full of surprises through meticulous designs as well as smart technology. We're excited to collaborate with Qualcomm Technologies on our Snapdragon 810-based devices to drive new value in the premium tier for our customers in 2015.
"
Sony also chimed in, almost confirming the expected chipset specifications for the Xperia Z4 flagship that the rumor mill has been turning for a while. Here are the words of Gen Tsuchikawa, senior vice president and chief strategy officer of Sony Mobile:
Whether it's long-lasting battery life, watching the latest movies or enjoying music in Hi-Res Audio quality, our customers are increasingly demanding more from their Xperia device to deliver the latest content and entertainment experiences. We're excited about the new capabilities of the Snapdragon 810 processor and are looking forward to working with Qualcomm Technologies as we bring new Xperia products to consumers later this year.
The biggest surprise in Qualcomm's Snapdragon 810 press release, however, comes from Microsoft, a certain maker of Lumia handsets which is yet to release a true flagship within its own brand of smartphones, concocted after the purchase of Nokia's handset business. Here's the enigmatic hint doled out by Juha Kokkonen, general manager for portfolio and product management at Microsoft:
Microsoft and Qualcomm's long standing collaboration has allowed the two companies to offer compelling business, imaging, and entertainment experiences with Lumia smartphones running on Windows Phone. We look forward to continuing this relationship to deliver best in class Lumia smartphones, powered by Qualcomm's Snapdragon 810 processors, and offer an unprecedented combination of processing power, rich multimedia, high-performance graphics and wireless connectivity for our customers.
There you have it - apparently a Microsoft Lumia with Snapdragon 810 is in the works, and, judging from the chipset utilized, it will be a flagship phone, perhaps issued in time for
Windows 10
, or shortly beforehand. We can't wait for some more info on the matter to trickle down.