Expect ultrafast Wi-fi and 'audiophile quality' Bluetooth in Snapdragon 855 on the S10
22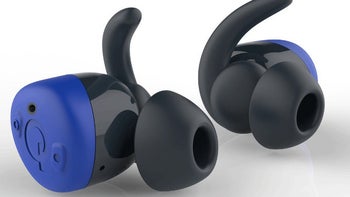 Qualcomm just took to the airwaves, and issued no less than 11 press releases this morning, but one of it caught our particular attention, as it is going directly in future flagship smartphones.
The mobile SoC giant announced that it has crafted a highly integrated connectivity chip, dubbed WCN3998, that is ready for the next generation of Wi-Fi and Bluetooth standards. We are talking about Wi-fi 802.11ax and the possible enhancements to the latest Bluetooth 5.0 here - standards that are still to be detailed by their respective standardization bodies - and bring next generation speeds, range, and battery life savings.
The Wi-fi 802.11ax standard, for instance, tops the current 802.11ac champ in speeds and security, but, most importantly, will consume up to 67% less battery. Ditto for the next-gen Bluetooth readiness that Qualcomm is also using in its
dedicated chip for wireless earphones
, the QCC5100 that it announced at CES. That one promises a full work day on a charge from your
truly wireless earbuds
, but, what's more, zero stereo lag and audiophile quality sound - all enhancements that have been eluding on even the best of cable-free buds so far.
Qualcomm Technologies continues to be in the forefront of smartphone connectivity with advanced and highly-integrated 802.11ax and audiophile-quality Bluetooth features as well as the latest in encryption technology, which allow our customers to offer differentiated solutions and accelerate time-to-market while reducing development cost and solution size. The WCN3998 solves immediate real-world challenges and supports new applications with the right mix of advanced capabilities while helping our customers to effectively navigate the turbulent industry transition to broadly interoperable 802.11ax networks over the next two years.
The new integrated WCN3998 connectivity chip will be sampling to clients in the next quarter, so there is every chance we might see it somehow tacked onto the fall flagship crop at the earliest, or at least embedded in Qualcomm's
Snapdragon 855 chipset coming with the Galaxy S10
.