Instead of a chip license, Qualcomm offered Samsung an agreement to be sued last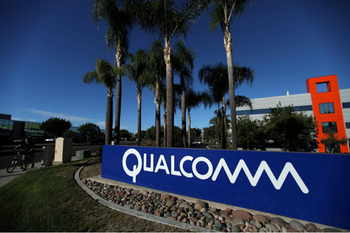 Qualcomm, the company that designs those wonderful chipsets that power the majority of handsets around the world, the company whose Snapdragon X50 modem chip will soon bring the joy of 5G data speeds to many, is rapidly turning into a villain. Imagine a Snidely Whiplash-like character with the top hat and long handlebar mustache; that's Qualcomm, tying smartphone manufacturers to the train tracks with their "no license, no chips" demand.

Another interesting story that is bound to make Qualcomm look even more evil
was reported today by Foss Patents
. On day three of the 10-day real-life courtroom drama known as FTC v. Qualcomm (also billed as
the trial that could change everything
), Samsung's Andrew Hong testified that Qualcomm refused to give patent licenses to his company. Part of the reason was due to a joint venture that Samsung had with other companies, including NTT DoCoMo, which already had licenses for Qualcomm patents. The joint venture assumed that it could get access to Qualcomm's chipset related standard essential patents (these are patents that manufacturers need to obtain to make sure their products meet technical standards) through NTT DoCoMo, but Qualcomm refused to allow this. The chip designer said it was concerned that giving the joint venture a patent would allow Samsung to become a competitor in the modem chip market inside of a year.
While Qualcomm refused to grant the license to Samsung, it did offer to give the company a "covenant to sue last." This information came from an email sent by an ex-Qualcomm president and was part of the FTC's pre-trial brief. To make this clearer, instead of giving Samsung the patent license it requested, all Qualcomm would offer was an agreement not to sue them for patent infringement until all of the other alleged infringers were dealt with first. The email from the former Qualcomm executive also mentioned other companies that received this deal including Intel, Texas Instruments and MediaTek.
"[W]e were also asked for licenses by Intel and TI at a minimum, probably others (e.g., Samsung, Mediatek) as well, and we refused to enter into anything other than a non-exhaustive covenant (or covenant to sue last in the case of SS and MT)."-internal email from a former Qualcomm president"
Other internal Qualcomm documents revealed the company's fear that granting an IP license to a chip competitor (like Intel, TI, Samsung and MediaTek) would hamper its ability to get OEMs to pay high royalty prices for its patents. Or, as the internal-document says, "we absolutely cannot give a chip supplier a full license to our IP with pass through rights to his customers as that would have the potential of severely impacting our subscriber licensing program."
Hear that whistle? It's the 10:20 coming around the bend. But don't worry, Judge Lucy Koh could soon come to the rescue of phone manufacturers and consumers around the world.