Qualcomm fined $850 million in South Korea for violating antitrust laws
8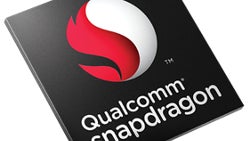 It looks like
Qualcomm
is slowly becoming one of the most fined company in the smartphone business. In just two years, the US-based company was forced to pay almost $200 million in fines.
The last fine Qualcomm was hit with dates from last year when the company had to pay $975 million in China after it was found guilty for not abiding to the country's antitrust regulatory laws.
Today, South Korea's Fair Trade Commission (KFTC) announced it has decided to fine
Qualcomm
a whopping $853 million for violating antitrust laws.
According to KFTC, some of Qualcomm's business practices are in violation of Korean competition law and the fine issued is meant to be a "corrective order relating to specific practices issue."
Qualcomm strongly disagrees with the KFTC's announced decision, which Qualcomm believes is inconsistent with the facts and the law, reflects a flawed process and represents a violation of due process rights owed American companies under the Korea-U.S. Free Trade Agreement (KORUS).
Even though
Qualcomm
will appeal the amount of the fine and the method used to calculate it, the company must pay the money within 60 days of the issuance of the written order.
It's also worth noting that the royalties received by Qualcomm for
sales of smartphones
in South Korea accounted for less than 3% of total Qualcomm licensing revenue during the company's fiscal 2016.
It remains to be seen whether or not the ruling will limit to Qualcomm's earnings coming from royalties paid by South Korean manufacturers, or it will attempt to regulate intellectual property rights granted by other countries or activities outside of South Korea.