Proof that Windows 8 may run Windows Phone apps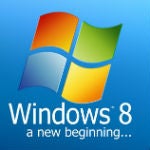 There have been rumors for a while that Windows Phone 8 apps would work all the way up to the Windows 8 desktop environment, but we haven't actually had any confirmation that this functionality would exist. We have known for a while that Windows 8 and Windows Phone 8 would share the
same kernel
, which meant that this functionality was always possible, but now, we have a bit of proof that apps will transcend devices.
Either way, the answers seem to be coming on
June 20th
, when Microsoft unveils Windows Phone 8 and what to expect. What do you guys think: would you want to have access to the now
100,000+ apps of the WP Marketplace
on your desktop?