Over 100,000 apps have been published to the Windows Phone Marketplace so far
25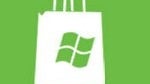 As we've seen throughout the industry, apps have become a perennial force in dictating a specific platform's success or demise. In fact, it's what continues to drive our smartphones to their limits, and more importantly, adding extra functionality we wouldn't even sometimes fathom seeing.
Well, it looks like the
Windows Phone
camp is seeing some recognition as it appears as though Microsoft's mobile platform has just
surpassed the 100,000 apps mark
. Specifically, a report from
All About Windows Phone
mentions that there have been
100,145 apps published
to the Windows Phone Marketplace so far, which is a considerable feat knowing that Apple and Google took 16 and 24 months respectively to reach the 100,000 apps milestones.
Interestingly enough, the 100,145 figure isn't the exact number for the amount of apps currently available in the Windows Phone Marketplace. Rather, it's found that
10,357 are no longer there
– due to being withdrawn by the Redmond based company or simply by the developer. Moreover, another
1,492 are in limbo
, or staging, which means they are either waiting for an update, in beta, or some other unknown reason.
Therefore, the currently tally for available apps in the Windows Phone Marketplace stands at
88,371
. Indeed, it's not a bad figure, even more when it took 14 months to reach the 50,000 apps mark, and another 5 months after that to reach its current tally of 100,000.
source:
All About Windows Phone
via
Daily Mobile