Project Cider enables native execution of iOS apps and services on Android
44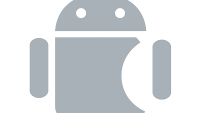 Have you ever imagined what it'd be like if we could run iOS apps and games on our Android companions? We bet you have. Well, there are certain workaround techniques that allegedly allow you to do the unthinkable, but most of them require some kind of a virtual machine and the process is rather cumbersome. Project Cider might put an end to this, as it enables native execution of iOS apps on Android.
Researchers from the Columbia University have created this "operating system compatibility architecture", which does not use a virtual machine, but it still allows you to execute iOS apps on Android. In order to do its mojo, Cider makes use of a compile-time code adaptation method – it does not make any modifications to the source code of the iOS apps in question, it just adapts them to run on Google's platform. Along with it, some diplomatic functions let them connect to the host libraries of your Android device. Interestingly, the native Android libraries for 3D hardware acceleration are fully supported, as well.
"Cider is the first system that can run unmodified iOS apps on non-Apple devices."
The developers behind Cider released a brief demonstration video, which shows us iOS and Android apps running side-by-side on a Nexus 7 tablet, which is running KitKat. At the moment, Cider does not support 2D hardware rendering, so the overall UI performance of most of the iOS apps is rather low. Despite this, we are treated to a 3D benchmark test, which shows us that "Cider's diplomats" are fully capable of making iOS apps use the GPU hardware of the tablet. The achieved 3D performance and frame rate are surprisingly adequate.
Yelp, iTunes, iBooks, and Apple Stocks make a brief cameo in the Cider demonstration video, too – although choppy, all of them run on the Nexus 7. The developers claim that apart from apps, Cider also supports various iOS frameworks and services.
However, we wouldn't expect project Cider to see the light of day at all, as it has a number of obvious legal and technical complications before itself. Nonetheless, it's a rather curious project, which once again reminds us about the flexibility and the multifunctionality of Android.
Thanks for the tip,
wilson
!
source:
Columbia University
via
XDA