Project Ara modular phones reportedly cancelled, but the dream may not be dead
35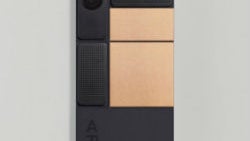 After delays and missed promises, it looks like Google's dream of a building its own modular phone might finally be dead. A new report says that Google is attempting to streamline its newly created hardware division and Project Ara has been slated to be cancelled, despite Google's announcements on the matter from just 3 months ago.
At Google I/O in May, Google announced hardware partners and promised a
developer version of the Project Ara
phone coming this fall. But, with fall slated to start in just a few weeks and the latest rumors claiming Google will announce two Pixel phones on
October 4th
, word has it that Google has cancelled its plans to release a Project Ara phone.
In a strange wrinkle to the story, Google might not be abandoning the idea completely though. Supposedly, Google might still work with hardware partners in order to bring Project Ara tech to market. Google had reportedly wanted to have the modular hardware work for more than just phones and be a part of the Internet of Things revolution, so it would make sense that Google could license the tech and try to help others bring it to market. However, without an actual phone from Google to push the tech, it's hard to say how likely it will be to survive.
It's been a long, promise-filled road for Project Ara, but we had heard that even the original designer of Phonebloks, which became Ara,
was disappointed
with the more limited customization options Google planned for Ara. So, this could ultimately unshackle Ara to be the fully customizable option that we had originally dreamed it could be.