Project Ara will be controlled by Google and could extend beyond phones
16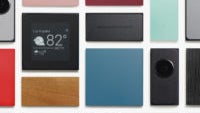 Project Ara finally looks like it will be
released to the public
, but the modular phone from Google is not quite the same as what we originally thought. The most hardcore users may be disappointed by that, but Google is detailing the project to clarify what to expect and what not to expect from the first generation of modular phones.
Google answered questions from
The Verge
and some of the info was a bit disappointing, like the fact that not everything would be modular on an Ara device. Google confirmed that the display, processor and RAM would not be swappable, which puts a major caveat on Google's claims that Ara phones would be "future proof". Google said this decision was made because the vast majority of users don't care about those options, which is undoubtedly true, though not representative of our readership.
Google also confirmed that it would be making the Project Ara bases in house and is "embracing" the idea that Ara is a true "Google Phone". Google will also be keeping tight control over the modules made by others. Modules made by third-parties will need to be approved by Google and include Google code in order to be able to interact with an Ara phone. Additionally, the modules will be sold directly through Google with Google taking a "small cut" of each sale. This means there will be no "grey market" for Ara modules.
Despite all of this, Google still claims Ara will be an "open platform" that anyone can build upon. Google will provide support for manufacturers and developers who want to make Ara modules, and Google said it is looking into "innovation on form factors" meaning Ara modules could be used in a wide range of electronic devices.
Recommended Stories