Principia gameplay review: a physics puzzle that keeps you challenged
1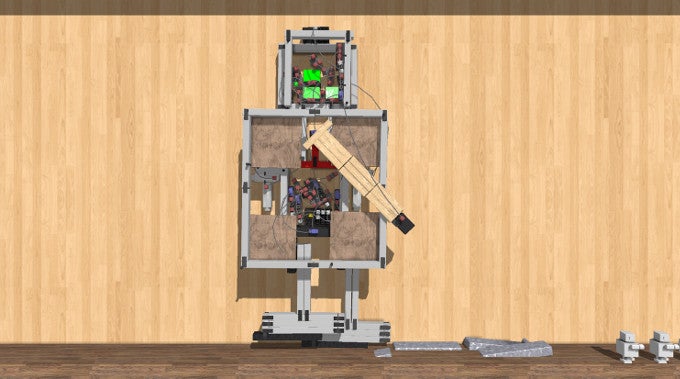 | | |
| --- | --- |
| Developer: Bithack | Platforms: Android |
| Genre: Physics puzzle | Price: $3.59 |
Games like
Cut The Rope
or
Where's My Water
opened the floodgates of inventive puzzle game titles that are a breath of fresh air amongst shooters and racers. Also, let's face it, shoot-'em-up and racing games are much more fun on a large display, rather than on a mobile device. Unlike physics puzzles. Principia is one of the more complex such titles that came out recently, with the promise to keep our mind bent for endless hours. Is it so?
The basic premise is to lead a robot (no, not the green one) to an extraction point, and the tools and contraptions you must slap together in order to do this, will certainly challenge your imagination. You start small with the puzzle challenges, trying to guide the robot using planks, waypoints, trampolines and other paraphernalia. Sometimes you have to guide more than one robot, and they all go in different directions, encountering various dangers on the way you have to circumvent.
If you want a challenging mobile game that will keep you always thinking, Principia will fit that need, and then some. The ever-increasing complexity of tasks, and the mind-boggling variety of solutions to finish them ensure that you won't get bored for a second during gameplay, and might even get frustrated a time or two, but that goes with the territory of a great gameplay.
Pros
A vast amount of tools and puzzle pieces
Challenging gameplay
Downloadable adventures
Cons
Glitchy, somewhat basic graphics
Some levels can get overly frustrating


| | |
| --- | --- |
| Developer: Bithack | Platforms: Android |
| Genre: Physics puzzle | Price: $3.59 |