Cut the Rope 2 will launch as an iOS exclusive in two weeks
26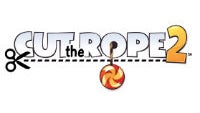 It is finally official, ZeptoLab has announced that Cut the Rope 2 is almost upon us. The Russian developer announced yesterday that Cut the Rope 2 would be released in just about two weeks on December 19th. Unfortunately for all of the Android and Windows Phone users out there, the long awaited proper sequel is going to be iOS-only on its release.
Cut the Rope 2 is said to be difficult, but still accessible to children. As you would expect, there will be Om Nom attempting to get his candy away from the evil spiders. The gimmick with this game is the introduction of new critters in each world, some will help you and some will try to stop you. There will be five different worlds and five different critters.
There will be the Forest world with Roto, an animal that carries objects up and down the screen. The Junkyard world feature a blob named Blue that can make copies of itself. Lick will make bridges with its tongue in Sandy Dam. In the Underground world, Boo will knock you off course when it hits you. Last is the City Park world which features Toss, which will bounce objects on a spring on its head.
Cut the Rope 2 will be 99 cents as a special introductory price when it launches. No word on when the game will be coming to Android, or if it will launch on Windows Phone.