President Obama signs Netflix social sharing bill
26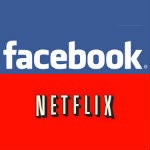 A couple weeks ago, we heard about a
bill that had been passed by congress
which would finally change the law to allow for video rental information to be shared on social networks, as long as the video provider obtained permission from the customer. President Obama has finally signed the bill into law, and so we are expecting Netflix to turn on social sharing any day now.
With the Video Privacy Protection Act Amendments Act of 2012 (awesome name, right?), Netflix will be able to share viewing habits of consenting users, meaning sharing via Facebook, Twitter, and maybe Google+ as well.
Video providers will have to get "informed, written consent" of users, and users will be able to remove consent at any time on a "case-by-case" basis, or per video basis.
It's been considered the Netflix social sharing bill, because Hulu went against the law and added the features anyway. Netflix held off until the law was enacted, and now that's done. Netflix already has the option turned on in other countries, and has made it clear that it's almost ready to be implemented, but there's no word yet on when the feature will be rolled out.