Netflix new social sharing features waiting on President Obama
17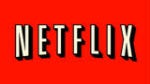 If you've ever wondered why Netflix doesn't have options to share what you watch, the answer is in a law from 1988 called the Video Privacy Protection Act (VPPA), which makes it illegal for companies to share customer video rental information, even with consent. Well, that law is getting a tweak, and is now just waiting on President Obama's signature.
Netflix added an option to connect your Netflix account to Facebook last year, but the only region where the feature wasn't allowed was the US, because of the VPPA. Now, there is the Video Privacy Protection Act Amendments Act of 2012 which passed through the Senate on December 21st, and passed the House on December 26th, and now is just waiting on President Obama to sign it into law.
With the Amendments Act, Netflix will be able to share viewing habits of consenting users, meaning sharing via Facebook, Twitter, and maybe Google+ as well.
Video providers will have to get "informed, written consent" of users, and users will be able to remove consent at any time on a "case-by-case" basis, or per video basis
.
Interestingly, Sen. Patrick Leahy (D-VT) had tried to put an unrelated rider on this bill which would have required law enforcement agencies to obtain a warrant in order to access user emails older than 6 months, but that version of the bill has not passed Congress yet. Email privacy has become something of a hot-button issue after the recent scandal involving now retired General David Petraeus.