Power button failing on some Nexus One units
This article contains unofficial information.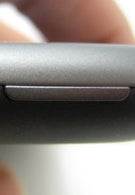 Some owners of the Nexus One have been complaining about an unresponsive power button. When pressing down on the button, the phone does not give you the option to power off the phone. And whatever you do, removing the battery is a No-No that can lead to a major problem. Whatever the fault is with the power tab, taking the battery out results in the permanent death of the phone because the power button will not respond to a restart. Thus, trying a battery pull could result in your Nexus One becoming a door stop or a paperweight. Complaints started being recorded just a month after the launch of the handset back in January. The Nexus One forum had posts referring to this issue as soon as February, and HTC has been replacing phones for those with this issue. Click on this
link
to reach HTC support online. Surprisingly, those who have installed the Froyo update say that it has improved the function of their N-One's power button. If this problem is making life difficult for you, you can call HTC's Returns and Repairs division at 1-888-216-4736. After all, having a Nexus One that you can't turn on is like not having the phone at all.
HTC Nexus One Specifications
|
Review
source:
androinica