Power Jacket is a Nokia Lumia 920 extended battery case with 2,200mAh capacity and a kickstand
20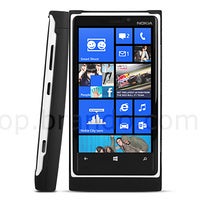 One way of telling that a smartphone is growing in popularity is when accessory manufacturers start releasing products made specifically for it. And the latest handset to be given the honor is the
Nokia Lumia 920
, which just got its own extended battery case.
With a capacity of 2,200mAh, the Power Jacket doubles the smartphone's longevity while protecting it from dents and scratches. If that's not cool enough, there's also a built-in kickstand for watching videos on your Nokia Lumia 920 more comfortably. The battery indicator on the back of the case tells you when the time has come to start looking for an outlet.
However, the Power Jacket makes the Nokia Lumia 920 even bulkier than it already is. Together, the handset and the accessory weigh over 260 grams and have a combined thickness of about 20 millimeters. But if the extra bulk does not seem like too much of a drag, go check out the Power Jacket at Brando. It can be had in either black or white for a very reasonable $37.