Possible images of iPhone 5 design leaks
58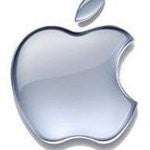 A Chinese site by the name of iDealsChina claims to have a gotten a hold of a couple of engineering design images for the Apple iPhone 5 that is expected to be announced sometime this June.
The images show what appears to be a larger screen that extends further towards the sides of the phone than any of the previous models. You can see that the bezel around the screen is thinner than before and these details fit the supposed leaked parts of the front bezel from last week.
Manufactures sometimes get their hands on what is called mold drawings in order to get cases ready for the time of a new device's launch. Here is what iDealsChina had to say about these images:
We just got what appears to be mold engineering drawings for iPhone 5. These would be used by case designers to create plastic, TPU, aluminum, silicone and leather cases. A while back we hear rumors that iPhone 5 would have a curved back but these images show iPhone 5 with the same form factor as iPhone 4 but with an edge to edge screen.
Of course you should take these images with a grain of salt as anybody with some moderate skills could have doctored them up. However, it is possible that these images are accurate as has been the case a few times in the past. Tell us what you think in the comments below.
source:
MacRumors
via
Redmond Pie