Poll: would the presence of an audio jack sway your smartphone buying decision?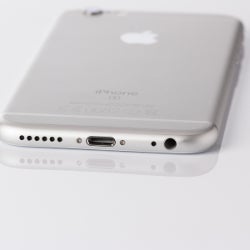 So, the
HTC Bolt
is now official and so is its lack of a 3.5 mm headphone jack. Yup, HTC went the way of Apple and got rid of this "archaic technology", supposedly to make more room inside the handset for other components and for easier water-proofing of the device. Whatever the reason, we could easily be witnessing the start of a trend here. The Moto Z and Moto Z Force also do not have a dedicated stereo jack, and some less-known Android phone manufacturers have also done this on a model or two. We wouldn't be surprised if about 40% of next year's flagships lack the headphone port. Or, if not next year, the year after that.
So, how do you feel about this supposed future? Do you reckon you'd abandon your manufacturer of choice if they omit the headphone jack from their next flagship, or is it not enough of a feature to make you jump ship and buy a different phone? Let us know!