Poll results: tiny phones are a viable backup plan
5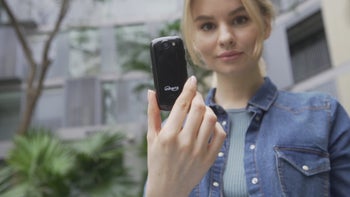 Nowadays, phones are getting bigger and bigger, but our pockets aren't. With a huge phablet in your pocket, especially one that has a glass back, it becomes a tedious task to take it out of your pocket for every received notification. And what if you want to hit the gym? People prefer to leave their expensive handset in the locker or at home and either disconnect from the world, or bring in a backup.
A backup like an old and probably smaller phone, or a smartwatch. That way, one gets enough functionality to remain connected to the world, yet don't run the risk of dropping and stepping on their iPhone X or Galaxy Note 8.
So, we thought we'd ask you — would you rather have a SIM-compatible watch or a tiny, compact phone for those "backup needed" situations? Not surprisingly, a lot of people prefer the full functionality of a smartphone, but smartwatches ruled the results.