Poll results: Would you replace your Android homescreen with Facebook Home?
33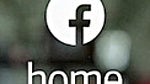 Well, well, well, what do you know! The real Facebook phone may not be all that real, but it looks like Facebook's plan is to make every Android phone a Facebook phone. Pretty smart move right there by Zuck, we have to admit, but there seems to be one small obstacle in Facebook's way towards ubiquity, and that is the fact that they actually have to persuade people to install the Facebook Home launcher on their phones, and this might prove a bit more difficult than they previously imagined.
Why do we think so? Well, because we ran a poll right after Facebook announced its sweet launcher, and guess what, the overwhelming majority of 86% expressed its readiness to never let Facebook take control of their homescreens. So much for putting people first, and apps second, it seems! However, there are some almost 14% that at least seem to be considering the option of installing Facebook Home, and given the vast amount of Android devices out there, this might eventually become a decent way of monetizing for Facebook.
In our opinion, Facebook should have approached their own Android launcher in a different way. They should have kept most of the stuff like the homescreen with icons and widgets in tact, and try to build something around that. Now that installing Facebook Home means to completely change one's user experience, we aren't sure that this project will get a lot of positive feedback. What do you, guys, think?