Poll results: Will #bendgate impact your decision to get the iPhone 6 Plus?
54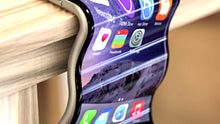 If you haven't heard yet, a word of advice: don't put your iPhone 6 Plus in your back pocket. It might bend if you apply too much pressure.
And yet, while the above is somewhat comforting, the question remains: Does this apparent structural flaw concern you?
Judging from the answers you gave on that very same topic in our latest poll
, the answer is a resounding "Yes". That's right, over 80% of you expressed concern, while the remaining fifth of you don't necessarily agree and do not feel like this is a major issue that should stand in your way if considering the iPhone 6 Plus.
Anybody surprised?