Poll results: What does the iPhone 4S miss the most?
47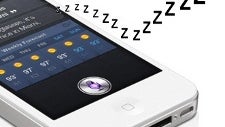 Last week, the
iPhone 4S was announced
. With the usual craze, outpour of news articles and opinions, but something was missing. That something was the iPhone hype right after the announcement. Apple had been (possibly unintentionally) building momentum by putting off the big unveiling to October, and rumors were raging wild speaking about two iPhones being unveiled, a bigger screen on at least one of them, a huge redesign, thinner body, all those things that makes fans worship Apple.
But instead we got a
quiet upgrade
- you can hardly tell the new iPhone 4S apart from the old one. Sure, inside it's better with a dual-core A5 processor, a new 8-megapixel camera capable of capturing 1080p videos and some new software including the "world changing" Siri personal voice assistant, which we're still very uncertain about. So, bottomline is there were disappointments. Last week, we asked you
which was the biggest
one and here's what you said.
"A bigger screen was a must-have,"
more than half of you agreed on. It was the single most expected but missing feature. A dealbreaker? The iPhone 4S has already sold out, so for many - it's not, but it's definitely the biggest letdown.
Second to that comes the
design
. Sure, we loved the monolith almost rectangular piece of glass that the iPhone 4 is, but given that Apple is a design-centric company, nearly 20% of you found this to be a big disappointment. The last two features you missed almost as much as a redesign, were a cheaper price tag and LTE connectivity. So what say you, voters, are you getting the iPhone 4S even with all its shortcomings, for better or worse, to love and to cherish till death does you apart?