Poll results: Most of you are excited for the Galaxy Note 6, the next Nexus, and the iPhone 7/7 Pro
24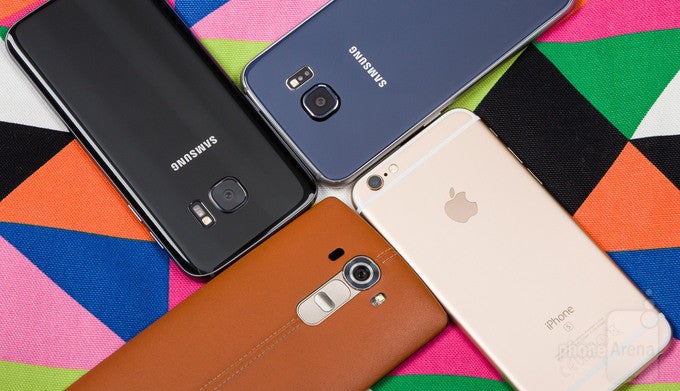 So far in 2016, we've witnessed the arrival of some quite impressive smartphones. Samsung's Galaxy S7/S7 edge, LG G5, HTC 10, and Huawei P9 immediately pop into mind.With such an explosive start of the year, we can only salivate at the thought what's in the cards for the remainder of 2016. Needless to say, we expect a flurry of intriguing devices to be introduced.
That made us think, what's the smartphone you're expecting the most to arrive by 2016's end? Is it the iPhone 7 or 7 Pro, the usual suspects? Is it the Galaxy Note 6, the phablet to rule them all? What about this year's Nexus device, we heard HTC might be involved?
So, ever curious about your opinion, we opened up our virtual polls yesterday and asked you to cast a vote for the phone you are anticipating the most. Long story short - it seems that the Samsung Galaxy Note 6 is in the lead, having amassed some 586 votes, or 26.33% of all those who cared to vote. That's unsurprising — Samsung certainly had our curiosity with the Galaxy Note 4, but it was the Galaxy Note 5 that really got our attention. Hopefully, the Note 6 will continue the trend.
Close second the Note 6 comes Google's Nexus phone for this year. We have close to no info about this one at the moment, but regardless, 520 of you (23.26%), are holding your breaths for the phone. On the third spot, we have two phones - Apple's iPhone 7 and 7 Pro. The next chapter in Apple's smartphone book is expected by 411 voters, who represent 18.46% of the whole pool. Check out the poll results below to see how the rest of the phones fared.
Anyone surprised?