Poll results: How often do you use the S Pen stylus of your Galaxy Note 3?
34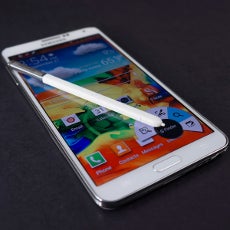 Samsung Galaxy Note 3
has been out on the market for about six months already, that's why we asked its
hopefully
owners, about the frequency of their S Pen stylus usage.
Alas, that would be largely incorrect, as, in comparison with
our poll on the Note/Note II stylus
, a smaller percentage of you responded that they are using their stylus on a regular basis - 22.34% versus 31.55% last year. In addition, more than a third of the respondents have barely taken the stylus out of its silo for anything, except maybe showing it off in front of friends and family. Last year, just 22% said they've left the stylus to gather dust in the lower right corner of the phone. Still, in both polls, over 40% are using the S Pen every now and then, which bodes well for its usefulness in those future iterations of the Note line.