Poll results: How often do you use the stylus in your Samsung Galaxy Note/Note II?
16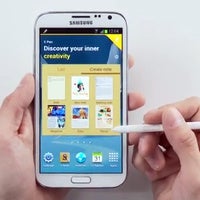 It turns out that Stylus: The Resurrection is not some low budget horror flick by Samsung, but actually a blockbuster, at least judging by what our 2,181 respondents in the poll last week are saying.
Just 22.47% of you checked that your stylus is gathering dust in the silo and you almost never use it. The majority, or 45.99%, confirmed that the stylus on their Samsung Galaxy Note II or the original
Note
,
gets used when the situation calls for it
.
The second largest category, and we'd assume these are mostly
Note II
owners, as the S Pen there is vastly improved compared to the first edition, and has more value-added functions, checked that they are using the stylus all the time now.
All in all, the poll results come to show that the stylus can contribute significantly for a better smartphone experience, if done right, and Samsung has a head start with the S Pen now.
Wise crack comment of the poll award goes to user
ash29
for "
I often use the stylus to scratch my back and sometimes to clean my ears.
"