Poll results: How do you protect your smartphone?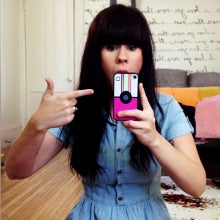 Cases, bumpers, belt holsters and pouches, even a simple
screen protector
is better than nothing when it comes to our expensive smartphones. These little (or big) buggers can hit the price of a decent laptop or a TV nowadays, so protection is important. That's why
we asked you last week
if you use any of the methods below to shelter your smartphone from unwanted impacts.
It turns out that the largest portion of our 2549 respondents - about a third - are very cautious when it comes to their handset, and both apply a screen protector, as well as wrap the phone in cases, bumpers, belt holsters or pouches. Speaking of holsters, these are pretty rare nowadays, and only 17 votes for that peculiar way to carry and protect your handset. The second-largest group are the people who only use a case for preserving their handsets intact.
Unsurprisingly, there are quite a lot of people who do jack to protect their handsets apart from what the manufacturer's chassis durability provides - either because they don't want to wrap their beauty in ugly dresses, or they simply don't care too much. Somewhat surprisingly, the tradeoff between beeauty and protection - the bumper - is utilized by less than 4% of our respondents, while less than two carry it in a pouch, which goes to show that a case is still the more popular way to keep your phone out of the harm's way.