How do you protect your smartphone?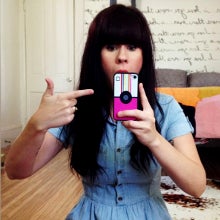 Cases, bumpers, belt holsters and pouches, even a simple
screen protector
is better than nothing when it comes to our expensive smartphones. These little (or big) buggers can hit the price of a decent laptop or a TV nowadays, so protection is important.
Granted, some phones need it less than others - if you have a lower end plasticky device, you might not feel the need to protect that investment. Others sport a metal or glass unibody chassis that looks premium, but makes the screen or other parts harder to disassemble and repair, and is more prone to scratches, diminishing the resale value of the handset. Another category, like Samsung's flagships, sports a plastic chassis with a removable back cover, but if their AMOLED screens get shattered, replacing them will cost you a pretty penny, compared with conventional LCDs.
For these, and many other reasons, the case accessories industry is getting larger by the day, that's why we wanted to ask you if you use any of the methods below to shelter your smartphone from unwanted impacts. Checkmark your way of keeping fate at bay in the poll below, and sound off in the comments.