Poll results: Begone, Notch!
45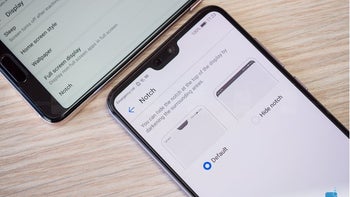 The smartphone design trend in 2018 seems to follow these simple rules — glass backs, extra-wide 18:9 displays, thin bezels, and a notch on the top of the screen to house the earpiece, selfie camera, and sensors the phone needs.
And that notch... well it has been controversial to say the least. Lots of vocal people out there make sure to tell manufacturers that they hate it. So, some Android phone makers, whose latest flagships sport "a notch", have started to add a software feature, which paints the UI at the top of the display in black, simulating a whole bezel. So, you can kind of, sort of, hide said notch.
We thought we'd ask you — would you use that feature? Would you rather just leave the display for what it is and learn to live with it? Or do you actually enjoy a notch? Here are the poll results: