Poll results: Are you always buying flagships, or are you hunting for the best value-for-money ratio?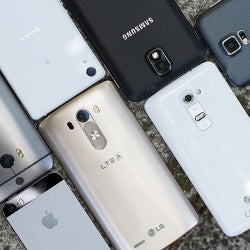 Last week,
we asked you
whether you always have to have the very best that the smartphone industry is able to produce, regardless of the price and the loss incurred, or if you prudently research on the best value-for-money ratio, which doesn't always mean a flagship phone. Flagships are no doubt at the top of their game when it comes to the latest and greatest specs, software version, and overall appeal, but all of these niceties come at a price - often north of 600 USD or EUR without carrier subsidies, and 200 when subsidized, but in exchange for a lengthy (and expensive) two-year contract. Some of us just can't resist always having the latest and greatest, though, and we either upgrade and ditch what we have at a loss to acquire the newest flagship, or buy it outright at the unpleasant early adopter pricing. Those who can resist the urge to always buy the latest and greatest, are in for a treat these days, as hunting the best value-for-money offering has never been so rewarding.
It turns out that the majority of our 1829 respondents (60.69%), are diligently researching what each phone offers for its money, and are trying to score the best value-for-money ratio. Whether this means buying one of last year's flagships, whose 1080p displays and high-res camera now come at half-price, or one of those
long-lasting midrangers of late
, you can save significantly, and still have a great handset in your pocket. Surprisingly enough, though (or maybe not, considering our audience), almost 40% of those who surveyed, answered that they are always replacing flagship with a flagship, perhaps regardless of the financial consequences. Considering the six-month upgrade cycle that a lot of major manufacturers are moving into, both camps might be tempted to replace handsets even more often now, and perhaps that's been the whole point. In any case, the industry has never been brimming with better phones for a decent price as it is now, so both approaches have their merit.