Poll results: 2015 will be the year of ... Samsung!
36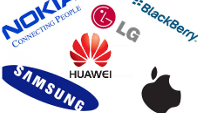 On Monday
, we asked you to place your bets: Which manufacturer is best positioned to claim 2015 as its own? Obviously, seeing as no handset maker has yet made its lineup for the new year public, you were supposed to speculate based on the information that those same OEMs provided you with in 2014 in the form of whatever smartphones they came up with. In other words, it's also a kind of vote on their performance in 2014.
With 15.64%, Samsung snatched the most votes, but to talk about a sweeping victory here would be to twist the facts – at 14.93%, Microsoft (which now owns Nokia's handset division) is very,
very
close. It makes sense for people to be excited about the Redmond-based software giant – we're all curious if it'll be able to spin Nokia's under-performing business around now that it owns both the software and hardware stacks. The alternative is almost too sad to imagine – that Microsoft's Windows Phone platform is forever destined to fight tooth and nail for its survival.
Moving on, Samsung's cross-town rival, LG, took the bronze with 12.49%. Certainly, with excellent devices such as the G3, and more recently, the G Flex 2, LG has raised its profile among the tech crowd. Next up are Sony (10.96%), HTC (9.72%), and Xiaomi (9.48%) – the Chinese smartphone super start that is
starting 2015 with a bang
. See the full results below.