Poll: 2015 will be the year of ... (manufacturer)
99+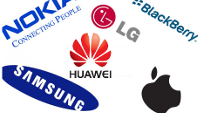 It'll be a while until we get to manufacturers' 2015 line-up refreshes, but that does also mean that we've all had enough time to process their offerings at this point in time.
Today we're asking you to voice your opinion based on what you saw come out from each of the many smartphone manufacturers in 2014. Based on yours and your peers' impressions, which one of them would you say is best positioned to claim 2015 as his own? We realize that hardcore fans will have a hard time not favoring their manufacturer of choice even if they believe that they're unlikely to come out on top, but try and be as objective as you can.
What's more, while we obviously can't enforce this, we're looking forward to reading through your insights in the comment box below, so do give us a piece of your mind and let us know why you voted the way you did!
Here are your choices, arranged alphabetically for your convenience. Voting closes on Thursday.