Poll: do you think 4 GB of RAM on the Galaxy Note 7 is good enough?
99+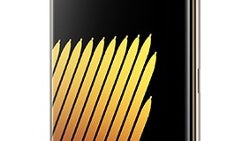 Samsung's Galaxy Note series has always been the poweruser's smartphone – while the S line is heavily marketed as the company's flagship, any smartphone poweruser drools over the Note for its larger screen, bump in hardware, and the lovely S Pen stylus. Looking at the past 3 years – every time a new Note device was introduced, it came with a slightly more powerful processor, and an increase in RAM, when compared to the Galaxy S device from the same year.
So, it seemed reasonable to believe that there's some plausibility to the rumors that the 2016
Galaxy Note 7
would come with
6 GB of RAM
. After all, OnePlus did it with the
OnePlus 3
, and the
Galaxy S7
already has 4 GB of RAM — going by Samsung's pattern from previous years, many speculated that the Galaxy Note 7 would come with a huge memory chip.
Recent leaks, however, suggest that this rumor was all a pipe dream, as
photos of the phone's settings menu
confirmed that it would have 4 GB of RAM.
Should this be a disappointment? Many will argue that Android isn't amazing at dealing with more than 3 GB of RAM at the moment. Others will say that keeping so much RAM in use will take a heavy toll on the battery. But another group argues that the Note series is supposed to be the symbol of hardware power that Samsung is capable of sticking inside a phone, and, since
OnePlus 3 already did get a 6 GB RAM chip
, it will look like Samsung is "holding back" with the Note 7. What's your stance?