Poll: do you miss the old style Edge Panels?
15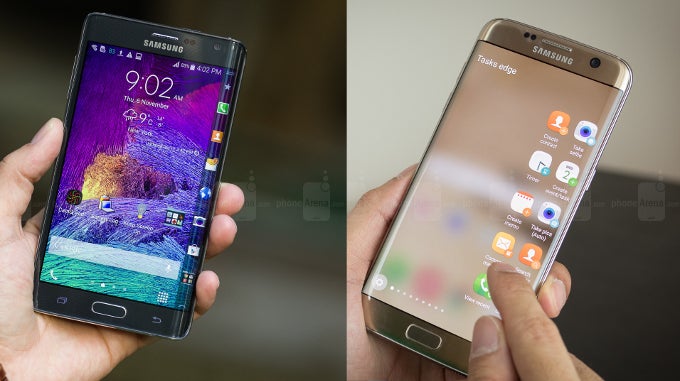 When Samsung introduced the very first Edge smartphone — the Galaxy
Note Edge
— back in 2014, it was quite a different beast from what we're used to seeing nowadays. It was only curved on the right side, and its arch reached all the way, almost to the back of the phone. Physically, this meant that the phone barely had a frame on its right, but had some extra display space to work on the actual curve. Thus, the Edge Panels looked (and still do, for those of you that still rock the good-old Note Edge) very different to the ones found on post-
Galaxy S6 edge
smartphones.
So, here's a quick rundown of what's different. On every Edge phone from the Galaxy S6 edge all the way up to the
Galaxy Note 7
, the Panels are pulled out when the user swipes in from a specific "handle" point either on the left or the right of the screen. The size, positioning, and transparency of the handle can be customized in Settings, so it allows the user to tweak it to their needs. Once an Edge Panel is out, it takes up about 25% of the screen, sideways, and blurs the rest of the display. With panels, such as Favorite Apps, Favorite Contacts, Weather, Tools (ruler, flashlight, etc.), the feature works more as on-demand alternate widgets, which you can pull out at any point, no matter what you happen to be doing on the smartphone right now. However, once out, they pretty much negate anything happening in the background, despite the fact that they are not fullscreen.
On the original Note Edge, the panels were thin slits of actionable widgets, which resided on the very arc of the display. Due to their size, they were capable of showing limited amounts of data, but on the flip side, they were always visible. If you were to enter an app that runs in fullscreen, the Edge Panel would automatically retract, but swiping in from any point of the right side of the display would call it back out. No blurring, no obstruction, you could have both the main display content and Edge Panels displayed on-screen, and use both.
Granted, there weren't many Edge Panels made for the Note Edge, and 3rd party developers kind of gave up on them, seeing as Samsung seems to have done the same, but there was some multitasking potential in there.
All that said — which version of the Edge Panels do you prefer?
Recommended Stories