Poll: Has LG really been the best Nexus partner?
30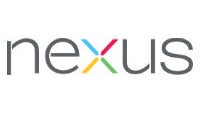 Earlier today, Google praised LG by calling the company "the
best partner
for us in engineering the Nexus smartphones". That's probably not the boldest statement ever, since Google and LG have partnered on three Nexus smartphones. Besides LG, only Samsung has partnered with Google more than once on a Nexus phone.
LG has been the partner for the most successful Nexus devices - the
Nexus 4
and
Nexus 5
- as well as the new
Nexus 5X
. However, the Nexus lineup goes beyond just phones. HTC was the partner for the
Nexus One
phone, but also the
Nexus 9
tablet. Samsung made the
Nexus S
and
Galaxy Nexus
phones, but also made the
Nexus 10
tablet. Asus was the partner for the Nexus tablets in
2012
and
2013
, as well as the
Nexus Player
Android TV device. And, Motorola has the odd distinction of making both the
Nexus 6
and the only device to premier a new version of Android
without
bearing the Nexus name - the
Xoom
tablet - because the Xoom premiered the only version of Android to never see AOSP - Honeycomb. The hardest of all to judge is going to be Huawei because the
Nexus 6P
hasn't made it to customer hands yet, though it does appear to have the most premium build of any Nexus device so far.
Now, we can't really speak to which company was the best engineering partner. We'll have to trust Google on that one. But, we can put out the question to you: which company do you think has made the best Nexus devices?