Polaroid Swing is a new photo-sharing app for iOS that takes on Live Photos with a motion control gimmick
1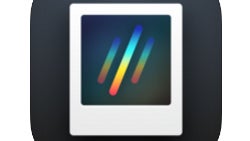 A new photo-sharing app licensed under the Polaroid brand was released for iOS yesterday. Backed by Twitter and Medium co-founder Biz Stone, the app aims to offer an experience akin to that of Google's Motion Stills and Apple's Live Photos with a motion control twist to the formula.
When you hear the Polaroid name, you probably think of old instant cameras and square photos drenched in mellow bluish colors. Well, what you might not know, is that the Polaroid name doesn't mean a lot these days.
It doesn't mean anything specific at least, since it can be found on many different products by many different manufacturers, ranging from dash cams, to GoPro competitors, to mobile printers, and now apps, apparently.
Polaroid Swing can capture one-second short clips at 60 frames per second and no sound, which can than be played back by tilting your device from side to side, swiping or moving the cursor over them, if you are on a desktop computer. The playback speed depends on how fast you tilt your device and this method of control allows for some interesting results, as it encourages experimentation with motion and perspective. Albeit limited in scope, if taken into consideration at the time of shooting, the side to side motion used for playback could bring a surprising layer of interactivity to the viewer. The results somewhat reminded of those old holographic cards that we used to trade as children. How very appropriate, a Polaroid-branded product brings memories of the past.
Otherwise, Polaroid Swing offers little in the way of photo editing. It features three basic photo filters, called Ansel, Land and Santa Fe, and that's pretty much it. The app has its charm, however, and we recommend that you check it out for yourself. In the meantime, here are some cool examples made with Polaroid Swing: