Pokemon Jukebox for Android now available from the Google Play Store
13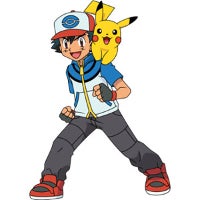 While Nintendo said that
its new games for smartphones won't be a rehash of old ones
, it did say that it would use its stable of characters for these apps. While the new
Pokemon Jukebox
for Android isn't a game, it still employs Pokemon characters that are part of Nintendo's portfolio. The app is free to install, but does offer in-app purchases.
With Pokemon Jukebox, you can play the music from Pokemon games for free. Select three tunes every day that you can play as much as you want without spending a dime. Songs can also be purchased, but even if you open your wallet to buy a tune, all of the music can be played inside the app only. Pokemon Jukebox allows you to play a song over and over again in an infinite loop to bring back the video game experience.
In addition to the songs that are now available during the launch of this app, Nintendo plans on adding the tunes from Pokémon Red and Pokémon Blue, Pokémon Ruby and Pokémon Sapphire, Pokémon FireRed and Pokémon LeafGreen, Pokémon Emerald, Pokémon Diamond and Pokémon Pearl,, Pokémon Platinum, Pokémon HeartGold and Pokémon SoulSilver, Pokémon Black 2and Pokémon White 2, Pokémon Black 2 and Pokémon White, Pokémon X and Pokémon Y, Pokémon Omega Ruby and Pokémon Alpha Sapphire.
Nintendo wants you to Buy 'em all, something that Pokemon fanatics no doubt will do.
source: PokemonJukebox (
Android
) via
SlashGear